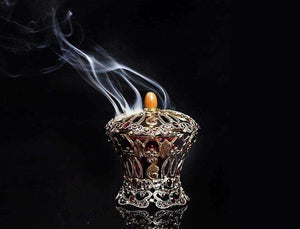 If we were to define Fragrance Arabia in two words, it would be Sophisticated & Alluring. We began our journey in 2019 by partnering with one of the oldest Arabian Fragrance Houses Junaid Perfumes. Established in 1910, Junaid has been one of the leading innovators in the field of perfumery.
Our Vision
Fragrance Arabia began their journey in 2019 by partnering with the 100 year established brand from Bahrain, Junaid Perfumes. Our aim now is to introduce this gold standard collection of Arab and oriental fragrances to this side of the Atlantic.
The Junaid Story
Starting as a small shop selling authentic Arabic oils in the bazaars of Manama at the turn of the last century, Junaid discovered the perfect blend between the exotic perfumes and incenses to create a treasure of enchanting creations.
Their ability to evolve with the ever changing trends while staying true to their core scents- that of traditional Arabia has been the strength to their success. A flourishing family business, Junaid Perfumes branched from oils to gels, sprays to creams and have expanded from that small shop to over 120 stores in over 12 countries.